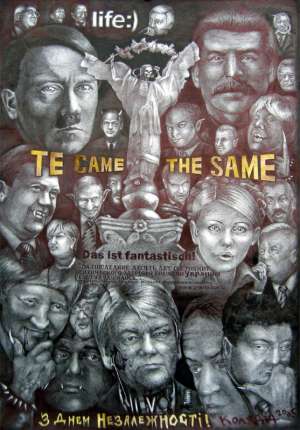 Адрес
Сергей Коляда
ул. Радужная 11а
Киев
Тел.: +380677805081
Моб.: +380677805081
Веб-сайт:
kolyada.com
Гонорар (от): по запросу
Гонорар (до): по запросу

50 Great Things About Kyiv
KYIV POST, Oct 20, 2004
Serhiy Kolyada got in hot water with Kyiv's art establishment with his ballpoint-on-construction paper productions, portraying Kyiv as a melancholy zone of shadows. Check out his Web site () to see his nude or semi-nude women depicted against shadowy backgrounds of corporate slogans. It's art as social commentary: gutsy reflections on money, power and gender issues in Ukraine.