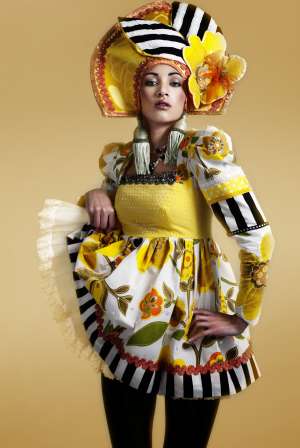 Адрес
Evgenia Luzhina
Port Echo Lane Bowie, MD20716
Bowie
Тел.: 3O1-2183882
Веб-сайт:
www.luzhina.com
Evgenia Luzhina-Salazar was born in Moscow. She received a B.A. in Fine Art and Design from Moscow Art College in 1980. For five years, Evgenia served as the Resident Set and Costume Designer for the Moscow Chamber Forms Theater. There, she designed numerous productions, which were staged in Los Angeles and Moscow. In 1991 Evgenia came to the United States of America where she continues to exhibit her extensive experience in Art and Theatrical Set and Costumes Designs.
Evgenia has been a costume designer for the last 30 years. She worked for different theaters in Russia and Unites States where she has created costumes for 52 plays. During the last six years, she has produced her own Fashion show called "Passion Runway," which was presented in the Russian Embassy, The Sylvan Theater, Fort McNair - The Officer's Club, and 1st Annual Model Contest in Washington, DC, at the Convention in Chicago, and at The Synectic Theater, VA.
Recently, she was invited to participate in the 2012 Virginia Fashion Week Evening Wear & Couture Collections at the Selden Arcade/D'Art Center in Norfolk. Her most recent accolade was receiving the Maryland Fashion Awards 2012 – Winner High Fashion Designer. The Helen Hayes Award 2010: Outstanding Production for Youth. Evgenia was also a nominee for the National Silver Archer Award in Public Relations. Most recently, she was chosen to participate in the Spring 2012 Couture New York Fashion Week at the Waldorf Astoria Hotel in New York, and the 7th Annual Maryland Fashion Showcase in August 2011.