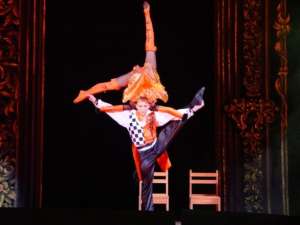 Состав: 5
Гонорар (от): по запросу
Гонорар (до): по запросу

Our acrobatic group

"Gala Team" was established in 2001, and it includes World and European Champions in sport acrobatics. We perform many different acts.

Work History:

Friedrichstadtpalast (Germany),Hohner Rockin Roncalli Show ,"Cirque

d'Hiver"(Holland),TV Show: "Circus Massimo" ,Hohner Rockin' Roncalli

Show,GOP Variete(Germany),ZDF(Germany),TV 5 (France).