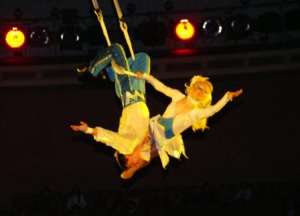 Состав: 2
Гонорар (от): по запросу
Гонорар (до): по запросу

"Дуэт Престиж"
Мы работаем три номера:
1.ремни с трапецией
2.ремни
3.хула-хуппы
We represent you the new aerial act " Duo Prestige", made in 2010.
This aerial act tells history of eternal love of the man and the woman.
Perfect music, the young beautiful actors executing extreme tricks at the big height.
The act combines in itself air straps and air trapeze.
Any spectator will receive huge pleasure, having seen this aerial act .
"Duo Prestige" will decorate your show and will leave nobody indifferent , be convinced of it now!
You want, that your circus show became even more attractive?
Will invite in the show "Duo Prestige"!!!